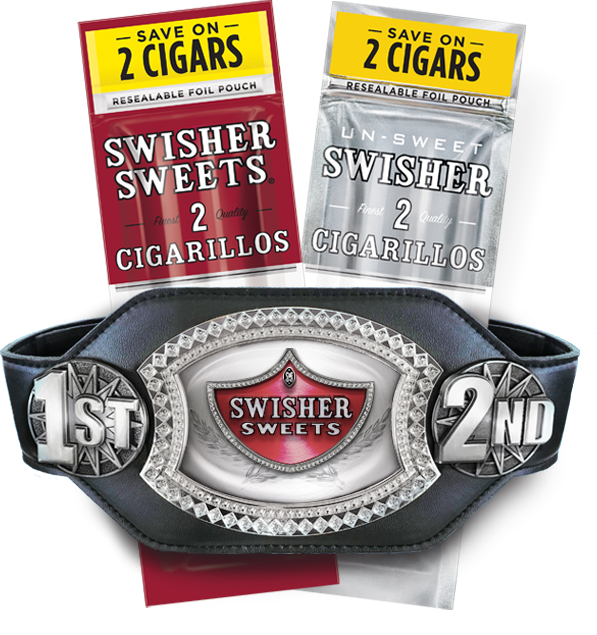 Our winning combination packs quite a punch
We're proud to announce Swisher Sweets Original and Swisher Diamonds have claimed the #1 and #2 best-selling titles. In fact, together they account for more volume than the next SIX Large Cigar items combined.
With no signs of slowing down, we're always committed to delivering heavy hitters that keep your customers happy.
AVAILABLE IN
2 FOR 99¢

,

2 for $1.49

AND

SAVE ON 2

.

*MSAi Database - 52 wks ending 1/27/18.